---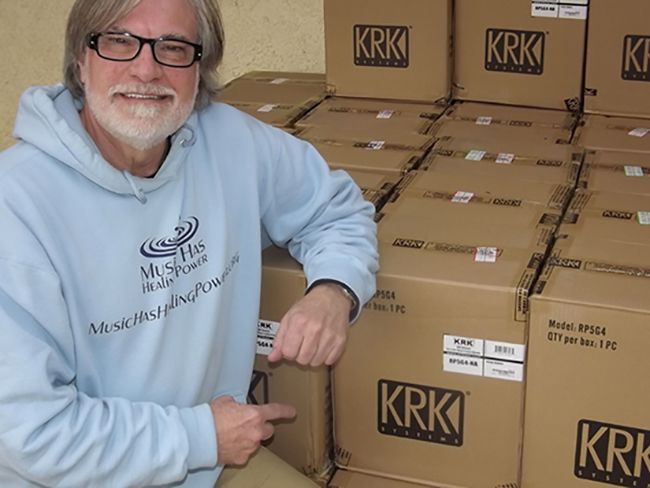 Music Has Healing Power (MHHP), a 501(c)(3) nonprofit California foundation and brainchild of Cinema Show Music, is now partnered with Shriners Hospitals for Children, one of the highest ranked children's hospitals in the world. 
Starting at the Shriners Hospital in Pasadena, CA, MHHP is super excited to be building dedicated music rooms with instruments for the Shriners kids and their families.
MHHP is also now officially partnered with Gibson.  

Gibson Gives, the charitable arm of Gibson guitars, has delivered KRK studio monitors and headphones to Music Has Healing Power to help equip the Music Has Healing Power/Shriners Hospitals for Children's music rooms which benefits the Shriners kids and families.  Gibson Brand guitars for the Shriners music room will be arriving very soon. 
To learn more about Music Has Healing Power, please visit: www.musichashealingpower.org .
Photo: Bruce Lowe, Founder and CEO of
Cinema Show Music and Music Has Healing Power
KRK Speakers and Headsets delivery

---